Residential & Commercial Termite Treatment & Pest Control Service with Multiple Generations of Experience in Waterloo, Illinois!
Are you looking for a professional and experienced pest control and commercial termite treatment specialist in the Waterloo, Illinois area? Contact our team at American Termite today for any pest control! We have provided pest control and prevention services to the Waterloo, IL local community for three generations! As a local family-owned and operated business, we take pride in the service we provide our customers. If you are experiencing any commercial or residential termite or other pest infestation, give our team a call today, and we will be on the job to remove those pests for good.
We Have Ample Experience Exterminating the Following Pests:
Termite
Roaches
Ants
Spiders
Bees
Wasps
Moles
Bed Bugs
Fleas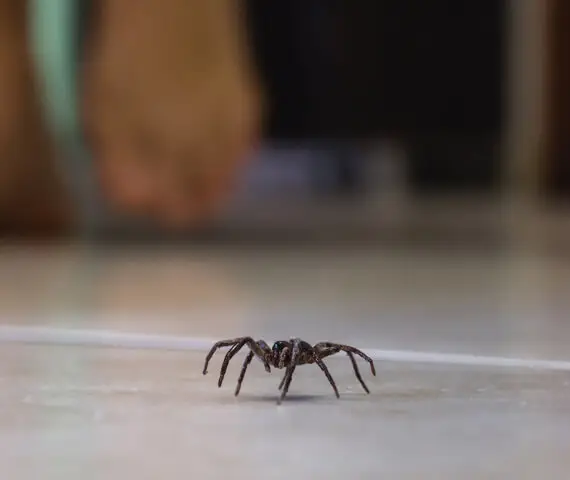 Bonded and Insured Pest Control & Extermination Professionals
We are a Termidor Certified Professional service provider company. We have and will continue to provide pest control and extermination throughout the metro-east! We strive to provide you with optimal service from inspection to treatment. Regardless of your needs or level of infestation, our team will rid your home or office of any unwanted pests in an affordable and timely manner. We even provide you with conventional termite reports to ensure your property remains pest-free. Call us today for your estimate and treatment consultation to get scheduled.
Residential & Commercial Termite Treatment & Prevention Services That We Offer
Termites, what are they? A termite, otherwise known as a wood-destroying insect, is a type of small bug that feeds on the wood that makes up your home or office. It's important that you maintain regular termite inspections to ensure the safety of your home and office. Some types of evidence of termites may indicate that you have an infestation and need treatment right away.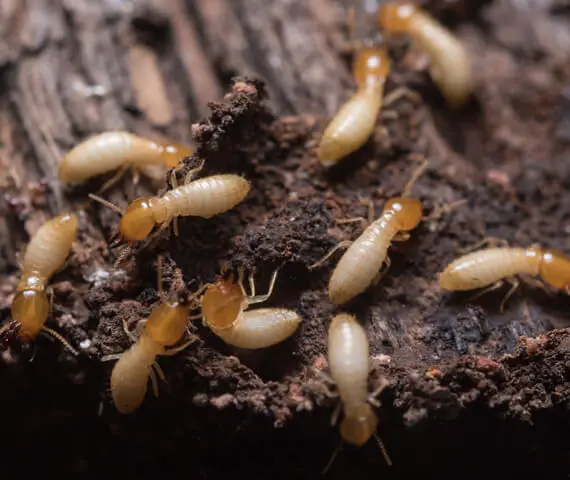 Signs You Might Have a Termite Infestation Include:
Discolored Drywall
Peeling Paint (Resembling water damage)
Hollow/Thin Wood
Small Holes in Drywall
Small Wings
Squeaky Floorboards
Understanding the different signs of termite infestations is essential for property owners and sellers. It's also important that before you purchase or sell property that it is fully inspected by one of our licensed residential and commercial termite treatment professionals. If undiagnosed, termite infestations can cause severe damage and can quickly become costly. However, by keeping up with termite prevention care, you can save money and your property from becoming damaged.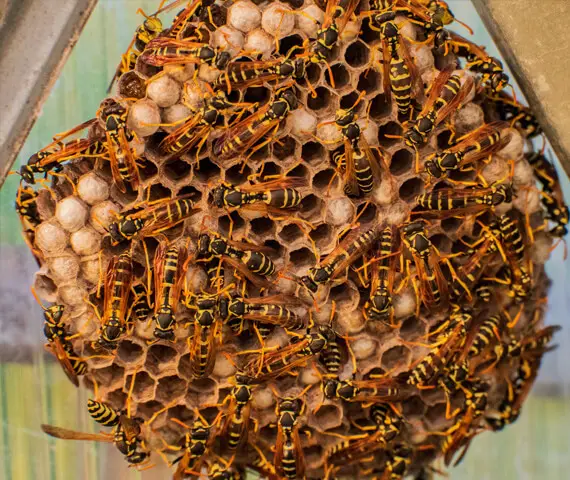 Contact American Termite & Pest Control
Ready to rid termites and other unwanted pests from your home or office? Then make sure you contact us today to get started on an estimate. During your initial estimate process, we will also discuss treatment options and then schedule a treatment consultation. For this consultation, we will select a date of treatment that works for you and as soon as possible. We are bonded, licensed, and insured in Illinois as well as Missouri. We are here for all of our clients in the metro-east surrounding area. Call American Termite & Pest Control today to get started.
We look forward to bringing not only comfort back to your home or office but the reassurance that it won't happen again.